India is a country where government jobs are given more preference. The government department offered great pay scales as well as lifetime stability to candidates who aspire to join them. Every year, lakhs of students appeared for different government exams but only a few candidates will be selected. However, it is not easy to crack government exams. It required lots of hard work, dedication and high-level knowledge. Apart from this, your good communication skills and interactive skills will help you to represent yourself during the interview round. Among all government jobs, the SSC CHSL is the popular one that is always in demand. The candidate who has a desire to join the government department right after completion of 12thcan check the SSC CHSL exam. Here, we have discussed what is SSC CHSL Exam, SSC CHSL eligibility criteria, SSC CHSL selection procedure, SSC CHSL syllabus and exam pattern etc.
What is SSC CHSL?
SSC or Staff Selection Commission is a well-known and reputed organization of India. It conducts various government exams all over the country. The SSC CHSL exam conducts every year by the conducting authority (SSC) for recruitment in various Departments / Organizations / Ministries of the Government of India.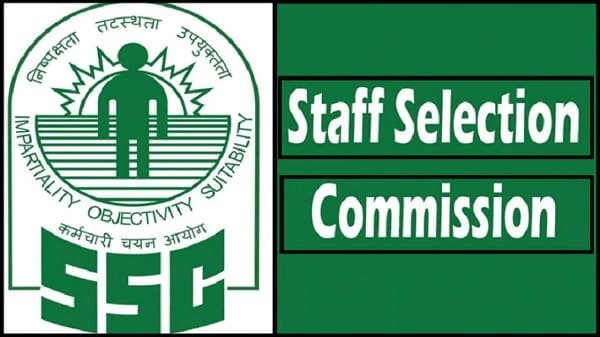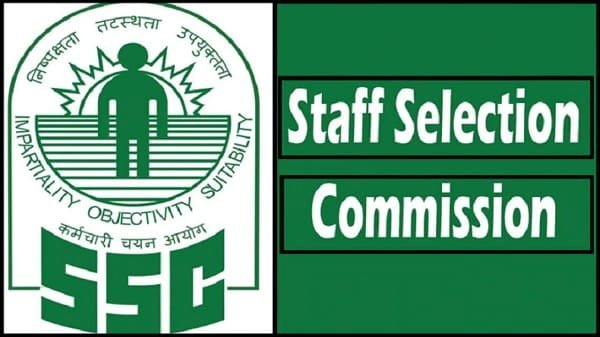 The SSC CHSL exam offers jobs at different posts like Lower Division Clerk, Sorting Assistant, Postal Assistant, Junior Secretariat Assistant and Data Entry Operator Posts. This exam may beneficial for those candidates who have completed their class 12th in any discipline from any recognized board and wishes to join the government sector at a young age.
The SSC filled thousands of vacancies by recruiting well-deserved candidates for the various government's departments.  Candidates are required to fulfil all eligibility requirement for appearing SSC CHSL exam. The SSC set a paper pattern for CHSL (Combined Higher Secondary Level) exam and all stages are mandatory to clear by candidates. Candidates must appear for CBT paper, Descriptive paper, skill test and typing test. After qualifying all stages, candidates will go for an interview round and select for any of the following posts in which they have to apply:
SA / PA – Sorting Assistants / Postal Assistants
DEO – Data Entry Operator
LDC – Lower Divisional Clerk
Court Clerk
SSC CHSL Eligibility Criteria
The eligibility criteria may depend on three aspects i.e. Age limit, Educational Qualification and Nationality. Here the complete eligibility requirement for SSC CHSL is below mentioned:
Educational Qualification
For SA, DEO / LDC/ JSA, PA ( Except DEO in C and AG)
Before appearing for SA, DEO / LDC / PA, JSA exam, candidates must have completed their 12th class or equivalent from a recognized board.
For DEO in the Office of Auditor General of India and Controller ( AG and C)
Those who wish to work as AG and C in government organization need to pass the 12th standard in the science stream with Mathematics as a compulsory subject or equivalent examination from any recognized board.
Nationality / Citizenship
Nationality is an important part of the eligibility criteria. Candidates with any of the following nationality can apply for the SSC CHSL exam:
A citizen of India, or
A subject of Nepal, or
A citizen of Bhutan, or
A Tibetan migrant who came over to India, before January 1, 1962, to permanently settle in India, or
A person of India who has transferred from Pakistan, Sri Lanka, Burma, East African Countries of Uganda, Kenya, The United Republic of Tanzania ( formerly Zanzibar & Tanganyika), Zaire, Malawi, Zambia, Vietnam to permanently settle in India.
Age limit
The minimum age for the SSC CHSL exam is 18 years and the maximum age for the SSC CHSL exam is 27 years. The relaxation will be given to candidates who belong to SC/ ST / OBC and other categories. Here the complete acceptable relaxation in the upper age limit for different categories is listed below:
Age relaxation for SC / ST – 5 years
Age relaxation for Other Backward Category ( OBC) – 3 years
Age relaxation for PWD ( Persons with Disabilities) Unreserved – 10 years
Age relaxation for OBC + PWD – 13 years
Age relaxation for SC / ST + PWD – 15 years
Age relaxation for ST Ex-Servicemen – 3 years after deduction of the military service reduced from the actual age as on the closing date.
Age relaxation for those students who had usually lived in the state of J&K during the period from Jan. 1, 1980, to Dec. 31st, 1989 – 5 years
Age relaxation for those women's who are Divorced Women / Women Judicially separated and Widows who are not remarried – Up to 35 years of age
Age relaxation for SC/ ST categories Women who are Judicially Separated / Widows / Divorced Women who are not remarried – Up to 40 years of age
Apart from this age limit, some other categories will get age relaxation in upper age such as central government civilian employees and defence sector workers.
SSC CHSL Exam Pattern
Before starting preparing for the exam, you should know the exam pattern. The exam pattern will guide you and tells how you will attempt the question paper. Here we have mentioned the SSC CHSL's marking scheme, weightage of marks, level of exam, types of questions, etc. After knowing about exam pattern, a candidate can get a fair idea of the subjects, topics and weightage of difficulty level which helps you to crack the exam.
Let's have a look at SSC CHSL Exam Pattern:
The SSC CHSL has three phases namely Tier I, Tier II and Tier III and candidates must qualify all three phases one by one.
The Tier I or first phase is an objective type paper (MCQs).
The second phase is a written paper or descriptive paper ( Language – English / Hindi )
The last phase or Tier III is the CPT exam. (Computer Proficiency Test / Skill Test).
Tier- I Exam Pattern
The tier-I comprises four subjects including General Intelligence, General Awareness, Quantitative Aptitude ( Basic Arithmetic Skill ) and English Language ( Basic Knowledge).
General Intelligence:
Number of Questions – 25
Maximum marks – 50
General Awareness:
Number of Questions – 25
Maximum marks – 50
Quantitative Aptitude:
Number of Questions – 25
Maximum marks – 50
English Language:
Number of Questions – 25
Maximum marks – 50
Note: The candidates have a total of 60 minutes to attempt tier I paper and PWD candidates have 80 minutes to attempt this stage.
Tier-II Exam Pattern
The Tier- II is a pen and paper mode paper. The candidates should write a 200 to 250 words essay and a 150 to 200 words letter or application. For qualifying this stage, candidates must secure 33 percentile to move forward for the next stage.
Here is the complete exam pattern of SSC CHSL Tier-II is listed below:
Total Duration – 60 Minutes
Total Marks – 100
Exam Level – 10th based questions
80 minutes duration for those candidates who are visually handicapped or suffer from brainy palsy.
Tier- III Exam Pattern
It is the final stage that includes a couple of skill tests and typing test. The duration for this stage is 15 minutes and 30 minutes for visually handicapped candidates. After the typing test, a final merit list will prepare and candidates will be shortlisted for government posts.
Application Fees for SSC CHSL
Fees for the SSC CHSL application form depends upon the category. The fee is exempted for monitories.
General/OBC: Rs 100/-
SC/ST/Ex-Serviceman/Female: Fee exempted
How to register for SSC CHSL 2021?
If you have the complete details regarding the adequate method, registering for the SSC CHSL exam is easy and it is a task of a few minutes. To register, you can follow the below-given steps.
Things you need
Scanned digital copy of identity documents
Scanned digital copy of your qualification documents
Digital copy of Passport size photo
Scanned document of your signature
Registration Procedure
Here is a step by step guide to register SSC CHSL 2021 exam form.
Step 1: Visiting the web
Open any compatible web browser of your choice on a PC, then enter https://ssc.nic.in in the URL bar. After visiting the website, look for the "New Registration" button. You can find this option in SSC CHSL 2021 section and a new application form will load up.
Step 2: Duly fill the form
Enter all the required details like your full name, father name, mother name, email ID, DOB, address and more. After filling in these details, recheck all the details and submit the form. After submission, you will have to verify the details.
Step 3: Upload Documents
You will be logged out after creating an account. Now, log in with your username and DOB. You can click on the apply button and you have to upload all the required documents like your board degrees, passport size photo, signature photo and more. Make sure that all the documents must be in JPEG format.
Step 4: Fill part two of the Application Form
You will be logged out again and follow the same procedure to fill up part two of the application form. Preview the entire form and submit it again. This time, you will be redirected to the payment gateway. Make payment through the desired mode of transaction and then everything is done. The application form is registered and you will get all the details at the registered email ID.