Does the term, "Digital Marketing" in today's age require any introduction? We are all aware of how the Genz and millennials are glued to digital devices.
The introduction of the Internet, online services, and platforms has made routine tasks much simpler. In order to make the best use of such technology you need to have the knowledge to operate it.
This is where pursuing a digital marketing course comes into the picture. Institutes have understood the importance of digital marketing and started offering a PG in digital marketing to their students.
Now with so many options available, one might get confused as to where should they pursue a digital marketing course. In order to clear up this confusion, I have curated a list of the top 10 digital marketing certifications that you can pursue.
Why Should One Pursue a Digital Marketing Course?
1. Vast Opportunities: Digital marketing offers a plethora of career paths, including social media marketing, content creation, SEO, PPC advertising, email marketing, and more. This diversity allows individuals to find a niche that aligns with their interests and skills.
2. High Demand: In the digital age, companies are increasingly focusing on their online presence. Hence, there is a high demand for skilled digital marketers who can effectively manage and enhance digital strategies for brands and businesses.
3. Constantly Evolving Field: Digital marketing is dynamic and constantly evolving with new technologies and trends. This provides a stimulating and challenging environment for those who enjoy learning and adapting to new tools and strategies.
4. Creativity and Analytics: It's a perfect blend of creativity and data analysis. Professionals in this field get to be creative in designing campaigns and content while also using analytics to measure performance and optimize strategies.
5. Global Reach: The internet transcends geographical boundaries, enabling marketers to reach audiences worldwide. This global reach opens up opportunities to work with diverse clients and audiences.
6. Flexibility and Remote Work: Digital marketing roles often offer flexibility in terms of work hours and the possibility to work remotely. This flexibility appeals to many individuals seeking a better work-life balance.
List of Top 10 Digital Marketing Certifications for Aspiring Marketers
Before getting into the list you should be aware of the digital marketing skills that are prevailing in the industry. Hence you should find your interest before pursuing a course.
Now let's dive into the list of top 10 digital marketing certifications:
Google Ads Certification: Offered by Google, this certification confirms proficiency in Google Ads, covering search, display, video, shopping, and app advertising. It validates expertise in using Google Ads tools effectively to run ad campaigns.
HubSpot Content Marketing Certification: HubSpot's certification delves into content strategy, creation, promotion, and analytics. It provides insights into creating compelling and engaging content that resonates with target audiences.
Facebook Blueprint Certification: Designed by Facebook, it encompasses advertising and marketing on the Facebook platform, including Instagram and
Messenger: It offers in-depth knowledge of ad tools and analytics on these platforms.
Hootsuite Social Marketing Certification: Hootsuite's program focuses on social media marketing, covering strategies, content creation, and social advertising. It emphasizes leveraging various social media platforms for effective marketing.
Indian Institute of Digital Education (IIDE): Known for its diverse digital marketing courses, IIDE provides online, offline, live, short-term, and PG programs. The institute covers an extensive array of digital marketing techniques and tools.
YouTube Certification: This validates proficiency in utilizing YouTube for marketing purposes, including channel growth, content strategy, analytics, and advertising.
Content Marketing Institute Certification: It covers content strategy, creation, distribution, and analytics, offering a deep understanding of content marketing techniques.
LinkedIn Marketing Certification: Tailored by LinkedIn, it covers advertising, analytics, and content marketing on the platform, showcasing expertise in leveraging LinkedIn for marketing strategies.
Semrush Academy Certification: Semrush provides certifications in SEO, content marketing, competitive research, and PPC, empowering individuals to use their tools effectively for digital marketing.
These certifications collectively provide a well-rounded understanding of diverse digital marketing domains, proving proficiency in leveraging different platforms and strategies to effectively engage with audiences.
If you are very interested in making a career in digital marketing and want to do more than just a certification, then you should look out for institutes that offer Masters in digital marketing and select the ones that meet your requirements.
Conclusion
In conclusion, the world of digital marketing offers a wide array of opportunities for those seeking a dynamic and rewarding career. The top 10 digital marketing certifications discussed present a comprehensive and diverse range of skills vital for aspiring marketers. From mastering Google Ads and HubSpot's content strategies to harnessing the power of platforms like Facebook, LinkedIn, and YouTube, these certifications equip individuals with the expertise needed to thrive in this constantly evolving field.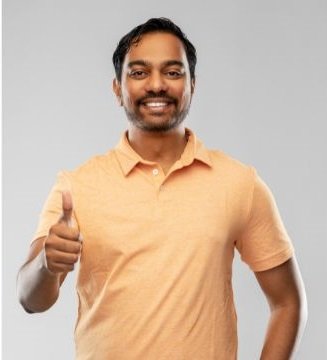 Rahul Kumar is a passionate educator, writer, and subject matter expert in the field of education and professional development. As an author on CoursesXpert, Rahul Kumar's articles cover a wide range of topics, from various courses, educational and career guidance.