We all have a tech-head that we know and love. One of the best ways to impress them and show them how much you care is to gift them an innovative tech item.
Their extensive knowledge about technology may make it tough for you to pick the right gift. To help you out, we have put together a technology gift guide to teach you about the latest technology to make it easier for you to pick a great gift they will love.
Smart Alarm Clock
A smart alarm clock is a perfect tech gift for people of all ages. From school students to those well into their careers, it is a perfect and useful gift for everyone. You can easily find a smart alarm clock (both online and offline) that works perfectly and doesn't look gimmicky. Many smart alarm clocks come with a variety of functions such as sleep-focused features, light settings, wireless charging pad, reminder setup, and much more.
Apple AirPods (2nd Gen)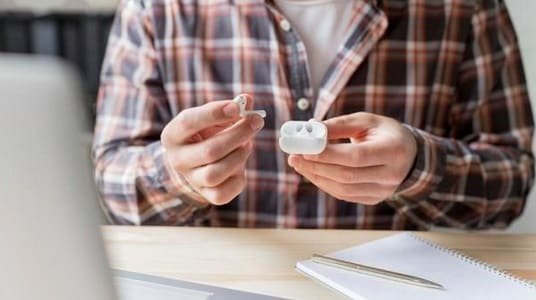 Apple AirPods (2nd Gen) are widely used and loved by many. They are known for their quality and innovative features. This gift is perfect for both males and females. Their slick, stylish look, long-lasting battery, and noise blocking capabilities help them stand out from other brands. They will set you back a fair bit, but are a perfect tech gift for a loved one.
Microsoft Surface Laptop Studio
Microsoft Surface Laptop Studio is a perfect combo of laptop and tablet that can be used as either. It is the latest laptop by Microsoft that can easily be folded into a tablet mode. It is a premium MacBook alternative that shares many similarities to macOS. No doubt, the keyboard, port selection, and trackpad layout of it are much like MacBook but much more versatile. It also comes with a flexible screen and a four-speaker system that has high quality sound.
Marshall Emberton Portable Bluetooth Speaker
Marshall Emberton portable Bluetooth speaker is an incredible speaker known for its sound quality. It is a perfect tech gift for party lovers and those who enjoy listening to music everywhere they go. It comes in a compact design but still boasts powerful audio. This portable Bluetooth speaker comes with useful features and is quite easy to use.
Belkin 3-in-1 Wireless Charger
Belkin's 3-in-1 wireless charger is a perfect tech gift for Apple users. This smart, wireless charger is specially designed to charge an iPhone, Apple Watch, as well as AirPods simultaneously. It props the phone upright, to make it easy for the user to check the time. Its MagSafe model also includes a small impression to charge the AirPods case.
DJI Mavic 3
DJI Mavic 3 is a perfect gift for first-time drone flyers. You can gift it to those friends or loved ones who love drones or similar gadgets. DJI Mavic 3 is one of the lightest drones. It is an easy-to-use drone that is packed with a variety of safety features, like obstacle avoidance sensors. The features of this drone make it perfect for new users.
Self-Sanitizing Water Bottle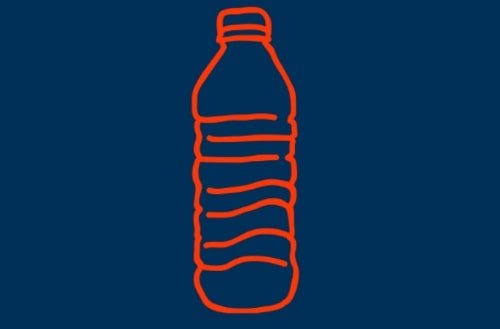 The self-sanitizing water bottle by Larq is a large water bottle that comes with a major bacteria-killing feature. It is one of the best tech gifts for travellers who love carrying or using a water bottle. You can gift this water bottle to one who wants to ensure that the water they are drinking is germ-free. Its odour-fighting UV-C light sanitizes the inside of the bottle and helps users drink safe and clean water.
Apple iPhone 13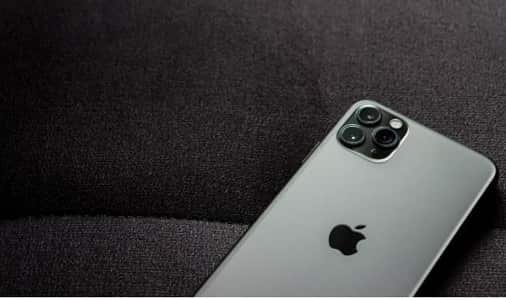 Apple iPhone 13 is a smartphone by Apple that can also be gifted to tech lovers. It is an amazing mobile that is best for content creation, video making, video editing, etc. Its live view photos help to automatically add motion to photos. It delivers a fantastic user experience and is more powerful than many other smartphones.
GoPro Hero 10 Black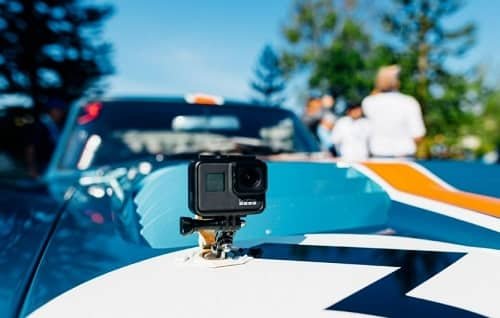 GoPro Hero 10 Black is the latest camera which is usually loved by all those who love travelling and making videos. It includes a special feature of 8x Slow-Mo mode. It is a perfect tech gift for extreme sports athletes. Along with a sleek design, it also has improved in-camera software.
3D photographs 
A unique and thoughtful gift for any occasion. Unlike traditional photos, 3D photographs pop off the page, giving the viewer a realistic, three-dimensional view of the subject. Whether it's a special moment or a scenic landscape, 3D photos offer a whole new way to see the world. Best of all, 3D photographs are easy to take and easy to find. All you need is a digital camera and a 3D photo processing program. 3D photos make great gifts for family and friends, and they're also perfect for capturing memories of your own special moments. So next time you're looking for a truly one-of-a-kind gift, don't forget the power of 3D photography.
Online Training Courses
You can give the gift of education, by purchasing online training courses for a person who enjoys using Microsoft applications, and perhaps wants to improve their skillset. You could choose from a range of different options such as Word, PowerPoint, and Power BI with a training institute such as Nexacu.
Conclusion
In this world of technology, almost every person loves using the latest tech items. Gifting any of the above-mentioned tech items helps put a smile on your loved ones' faces.