An MBA specialisation can help you focus on the industry or domain you wish to enter after your MBA. Therefore, it is crucial to decide on the specialisation that benefits you the most.
Introduction: An online master's degree in business administration is a great combo of the core educational elements needed to get the credential and their applicability in the industry and a flexible learning environment. The MBA program provides students with a visible advantage, greater pay, and challenging prospects to advance. Top institutions allow graduates to take additional classes and projects as part of their elective courses, including marketing, human resources, finance, etc. Students who complete these electives in a specific domain are conferred an MBA in their elected discipline. It assists them in obtaining employment in their field of competence more easily.
How to choose the best MBA specialisation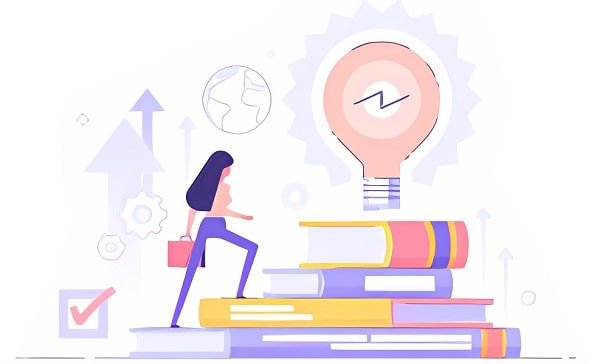 Scope of the MBA specialisation
Considering that the current market is pro-digitization and data-centric, it makes perfect sense to select an MBA elective course which is most applicable in the current environment with a wide range of scope. Examine the components covered by each elective thoroughly before choosing one to select the specialisation.
MBA programmes normally last two years; however, some programmes only last one year. So, picking the correct curriculum is crucial. The duration of the programme can differ depending on the speciality you choose.
The students must comprehend and consider the job path they choose to pursue. Prospects and gained experience must also be considered. Combine it with your preferences and long-term career plans to reach your goals.
 The reputation of the institution  
Although many institutes offer MBA programs, it is critical to choose one that is well known and renowned. Reputed institutions frequently partner with industry leaders, helping graduates secure placement in top-tier firms.
 RoI of MBA specialisation
Examine the institution's curriculum, employment associates, and the average compensation package provided before enrolling. It will help you decide what to expect after completing the course and getting the best returns on your investment.
Top MBA elective course in India:
This MBA specialisation focuses on managerial accounting, the Indian money and capital industry, banks, investment, and global finance. An MBA in finance holder can work in various areas, including banks, fiscal consultancies, and investment firms.
An MBA in Marketing needs strong advertising, marketing, and public affairs abilities and understanding. It will help you get into and advance in the business world faster.
MBA in Information Technology 
An MBA in IT equips you with intellectual abilities and a conception of considerable project segments, like strategy, architecture, choice, deployment, application, and management of emerging technologies and tools.
An MBA in Human Resource Management aims to offer knowledge and skills to those who will manage a corporation's workforce. They function to achieve the organisation's goals by adhering to a system of values, objectives, principles, standards, and methodologies.
MBA in Analytics & Data Science
An MBA in Analytics & Data Science as an elective will provide you with the required employment lift in terms of potential earnings and access to the Analytics and Data Science sector. It teaches students how to evaluate data quickly, decrypt it, and develop meaningful insights to impact the organisation positively.
An MBA with Retail Management as an elective develops retail management experts with the essential skill set to tackle the current marketplace. It will provide a much-needed professional boost in income, power, and entrance into the retail industry.
MBA in Operations Management
MBA in Operations educates the learners on all they need to know about operating a business smoothly and profitably. Planning, coordinating, directing, and overseeing production activities are all facets of this MBA elective.
Why choose the online MBA from Manipal University Jaipur?
Prepare for a thriving career in management vocation with the UGC-entitled online MBA programme from Manipal University Jaipur. With its interactive curriculum that emphasises self-paced education through streaming live sessions, self-study materials, and other resources, you can excel in new-age electives and develop industry-oriented skills. Individuals get to refine their industry knowledge and network with like-minded experts who are always trying to become future leaders through this programme with electives such as marketing, finance, HRM, retail, operations, analytics & IT, BFSI, and IT & FinTech. Online MBA offered by Manipal University Jaipur is one of the best online MBA courses in India. So, enrol in this much in-demand course with no second thoughts to thrive in the business world.
Conclusion
An MBA is without a question the finest decision if you want to develop a solid career in the business environment. There is an MBA specialisation for almost every field of business, and this makes selecting one from many options challenging. Each offers its own set of advantages, but you must choose one depending on your interests and abilities that will enable you to achieve your goals professionally while also ensuring your long-term employability and sustainability in this fast-paced industry.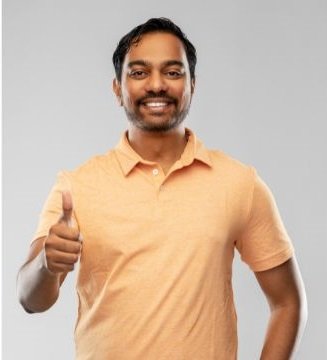 Rahul Kumar is a passionate educator, writer, and subject matter expert in the field of education and professional development. As an author on CoursesXpert, Rahul Kumar's articles cover a wide range of topics, from various courses, educational and career guidance.