Student life is one interesting time in life of everyone. There are times when we grow and study so much for the life. It is also during the student life that we are getting groomed for the future. The student life can be seen as something like from the playschool time to the primary ones, the primary to the secondary ones and the above.
And there is one stage which is often the most divisive one, that is after the class 12. Many students are often stuck in the career goals and plans and need guidance to move ahead during this time. It is also during this time that the students look for that growth opportunity and the perfect career choice that will help them achieve greater goods in their life.
We here today thought of helping out and guiding the students who are undergoing the same limbo situation. Join us as we look into the variety of computer courses and more that can be done after 12th Arts Stream.
What is Arts Stream? – Just like the Science and Commerce stream, Arts is another major stream taken by the students after finishing off the class 10. There are many students who join Arts stream and the major subjects studied under this are History, English, Geography, Political Science. These are the compulsory ones and the options ones are like Economics, Psychology, Sociology, and others.
Normally students who desire to take administrative roles in future normally takes these stream. But also the students who like unconventional career choices too like psychologist and more. It's not to say that you cannot have others career choices like into computer based ones. You can have it and we will describe it down below.
Computer Courses and its demand these days
Computer courses are in quite a demand these days currently. Computer courses give way to different career options and allows the people to take up different career choices. It is one of the modern day career and the computer courses are being integrated into the studies in every field. There are many courses like graphic designing, multimedia, animation and much more and also the fields like data entry and visualization that comes under computer courses.
 All these courses can be taken up by students who are in class 12 once they finish their studies of class 12. After that they can take computer courses and grow further in life. Most of the jobs and work requires computer knowledge and having that knowledge is vital. It's not as if you have to fully take the course, there are subtle computer courses integrated into the studies already. But moving into a full fledged computer course will also open new doors in career. We will look at these down below in details.
List of Computer Courses After 12th Arts Stream
| | | | |
| --- | --- | --- | --- |
| Course Name | Course Duration | Eligibility | Course Type |
| Diploma in 3D Animation | 1 to 2 Years | After 12th Pass | Diploma |
| Diploma in Multimedia Course | 1 to 2 Years | After 12th Pass | Diploma |
| Digital Marketing Course | 3 Months to 6 Months | After 12th Pass | Diploma |
| Diploma in Graphics Designing | 6 Months | After 12th Pass | Diploma |
| Diploma in Website Designing, Development | 1-2 years | After 12th Pass | Diploma |
| Bachelor of Computer Application/ Programming | 3 Years | After 12th Pass | Undergraduate |
| Diploma in Digital Film Making | 1 Year to 18 Months | After 12th Pass | Diploma |
Computer Courses after 12th Arts Stream
1. Diploma in 3D Animation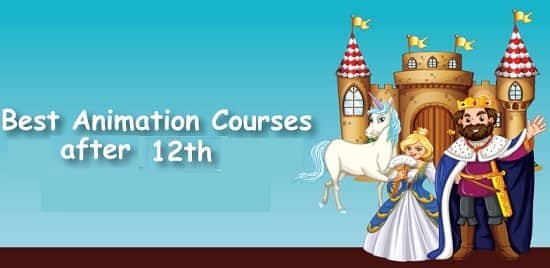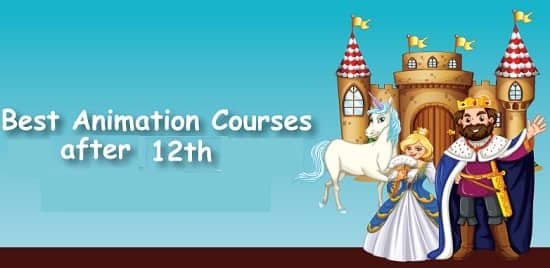 Course details – This course looks into the aspect of animation. Remember the animation, cartoons and more that you loved growing up. 3D Animation looks into making the cartoon characters into the graphics. A student who has a perceptive and is quite imaginary will do good in this field. An Arts student who has completed the grade 12 can join this course. This course is only 1 year course and easy to study for.
Scope – Any student who has completed this course can go into fields like advertisement industry, software field, movie industry, video game and more. They can work on cartoon production, for e-learning development and creation of such courses.
Salary details – Rs 129,000 – Rs 700,000
2. Diploma in Multimedia Course
Course details – Multimedia is booming quite a lot these days along with the 3D animation. Many colleges and university offer this course along with the 3D Animation into one. But this is also an entirely new course which is very famous all over. It also uses computer for making the multimedia. This course allows you to make movies, short films, create videos and more. And all these is taught along with computer so that you can edit and create it from here.
Scope – Students who complete this course can go for movie industry, ad industry, for video companies and also for software companies.
Salary details – Rs 134,000 – Rs 750,000
3. Diploma in Digital Marketing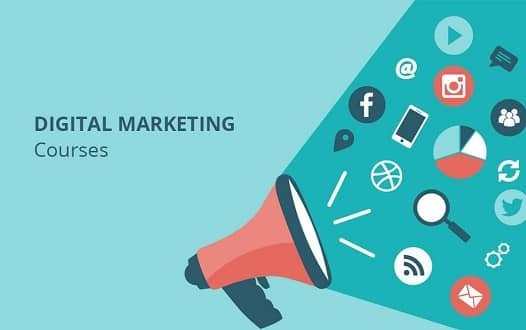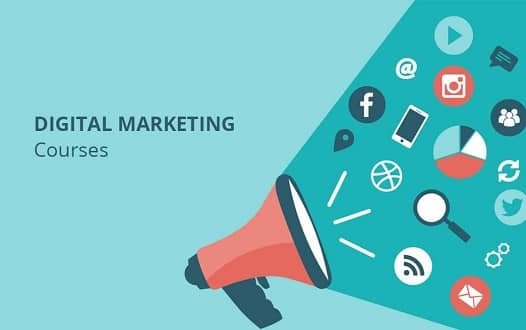 Course details – This one is quite booming these days and allows you to go into marketing that is the new age one. Digital marketing is the current trend and allows a company and organization to grow. It allows to go through the use of internet and grow that way. The use of internet and computer is very vast these days and that is quite required for better growth. A student can go for digital marketing diploma and achieve great career option.
Scope – This course has very high scope as every company needs a digital marketing team. It is the basis for career development and so is required must. They also be part of the company's further growth down the line.
Salary details – Rs 180,000 – Rs 750,000
4. Diploma in Graphics designing
Course details – Almost similar to the 3D animation type course, this one is a bit different and is a bit more of into graphics designing. It seeks into graphics and helps to create graphic poster, creative designs, copies for digital marketing, and more. Graphics designing is part of the digital marketing team that is part of every company these days. These are very high demand jobs these days and is vital to the company growth and more.
Scope – Graphics designing team is in very high demand these days and it is quite a profitable career. Since internet and growth is always on the high agenda, graphics designing is set to be one of the most in demand of the lot.
Salary details – Rs 180,000 – Rs 700,000
5. Diploma in Website designing, development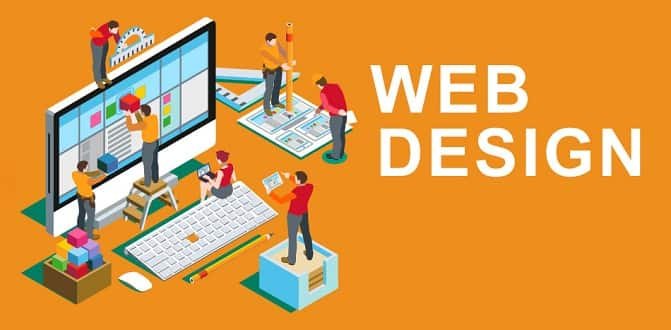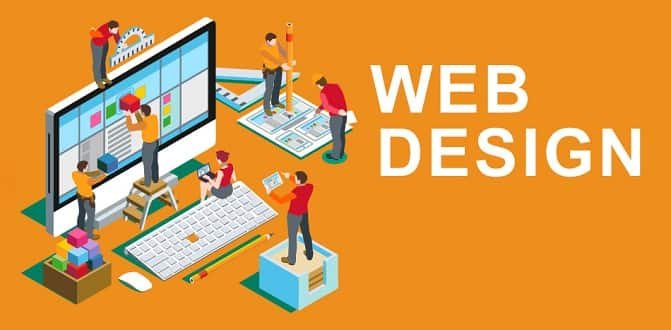 Course details – Website designing is another great are to venture into. It is one of the trendiest things around and if done with proper dedication can make you quite successful in terms of career and money both. Since it's the time of internet nowadays everything seems to have an online presence. So website is must for everything these days. And that is why website designing and development is gaining such a premium role these days.
Scope – Website developer can earn great scopes in their career. Furthermore, they are not just limited to working for a company or just like working for a limited clients. They can always expand their work and with freelancing a great platform for them.
Salary details – Rs 240,000 – Rs 840,000
6. Bachelor of Computer Application/ Programming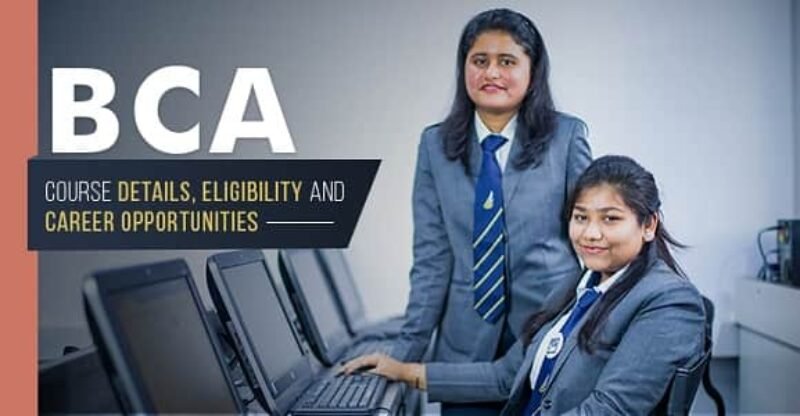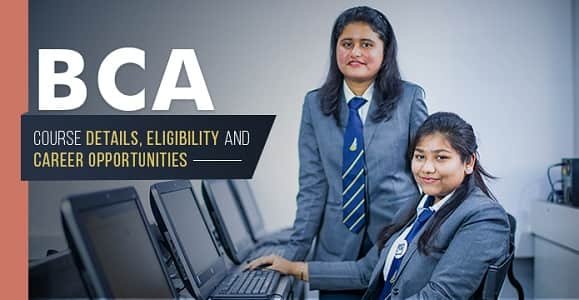 Course details – BCA is a course that not many people properly know off or they want to know off. But this course is very important and vital to the way your career can go. After the 12th grade, this BCA will be of 3 years and is a proper course which allows you to learn all the skills of the computer applications, website building and much more. This one is more of a full fledged piece of course and is good one to choose for.
Scope – The career profile for BCA students is very impressive and they can go over to any company and work in the profiles of computer application handler, programmer, website builder, supporter and much more. They are in quite a demand these days.
Salary details – Rs 242,000 – Rs 848,000
7. Diploma in Digital Film Making
Course details – This course can be termed similar to the ones like Diploma in Multimedia and more but you have to bear in mind that this one is a whole different course itself too. It specifically focuses on digital film making aspect where the use of computer is extensive. It is a very good course to choose for.
Scope – Since the web series and the world of content based video is flourishing, one can expect that people with this career choice will achieve good heights in life. They come with great chance to get the work opportunities straight away.
Salary details – Rs 220,000 – Rs 780,000
These are the best computer courses that an arts student can go for during his time after class 12 exams. These courses are the modern day courses and are more important and you can easily get the job and good salary with these courses. We hope to help you on guiding on your career after class 12 exams so that you can have a good career and life ahead.
Computer Courses Frequently Asked Questions
Are computer courses after the 12th arts stream worth it? Are they any good? What about the job opportunities?
As far as we know, today, to be frank, it does not matter what you study. The most important thing is the practical knowledge and the skills you possess. Yes, computer courses after the 12th arts stream are worth the time and money you spend. There is a large number of job vacancies for candidates with proper computer knowledge and skills.
Are diploma courses better than other courses after the 12th arts stream?
Every course has its advantages and drawbacks. No education system in the world is perfect. In India, there are several IT and computer-related organizations that consider diploma holders to be better than other graduates. However, the majority of the organizations might not have the same opinion. This does not mean diploma course is inferior, but, the depth of theoretical knowledge in diploma holders are low and the degree of practical knowledge in high. Therefore, if you have polished practical skills, then you could get jobs easily.
Among the 7 courses mentioned above, which one is the best?
What do you mean by the best course? What do you expect from the best course? It is impossible to judge a course, all the courses listed above are the best. If you mean the course that could get you a job, then you should know that the best course we recommend might not be the best for you. The best course is subjective to the candidate. If you have an interest and skills in marketing, digital marketing could be the best for you, but, if you lack marketing skills, but, have a superior drawing and graphics related skills, then the best course for you is graphics designing. Now, do you understand?
6 out of 7 courses listed are diploma courses, is there any reason for such a selection?
Yes, to know better, you should know the key difference between a Diploma and a Bachelor's course. One of the key differences is that Diploma courses focus more on the practical part of the subject and the Bachelor course focus more on the theoretical part of the subject. When it comes to computer-related jobs, candidates with more practical skills are more preferred than theoretical knowledge. Apart from this, job opportunities for diploma holders in graphics, film making, digital marketing, 3D animation, etc. are comparatively larger than the Bachelor holders.
Graduating a Diploma course in digital film making could get me a job in the film industry?
Yes, films, TV series, animation, etc. are some of the common fields of job opportunities for a graduate in digital film making. However, graduating from this course is not simply enough. The candidate should have adequate skills and knowledge in digital film making. Most of these industries consider skill and knowledge more important than a certificate.
Pursuing and graduating bachelor of computer application/programming could get me a job in IT firms?
Yes, most IT firms recruit candidates with good skills in programming/computer applications. If you graduate from the course and have good programming skills, then you could get a job in an IT firm.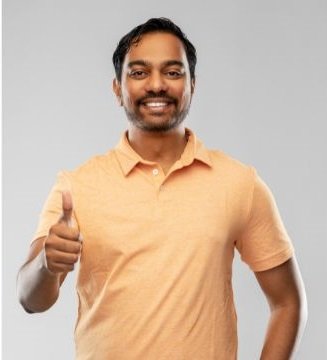 Rahul Kumar is a passionate educator, writer, and subject matter expert in the field of education and professional development. As an author on CoursesXpert, Rahul Kumar's articles cover a wide range of topics, from various courses, educational and career guidance.