Previously pursuing a college degree meant attending lectures physically. This restricted many employed professionals and people with complex schedules from pursuing education and learning skills. But with technological advancements, being physically present in class is not necessary. Students can take online classes remotely via an internet connection. They can learn at their own pace, depending upon the flexibility of their schedule, from anywhere. The course creator/ lecturer provides students with the learning material beforehand or as the course progresses. All the audio/video lectures, learning materials, and quizzes take place remotely during the online classes. But the format of each subject varies depending on the lecturer and the subject being discussed.
Online courses offer many benefits compared to the traditional method of teaching. The most obvious benefit of online learning is it provides access to quality education whenever and wherever. This makes it easier to gain an education while balancing job and family commitments. Another benefit is the cost of online education as the teaching and infrastructure costs are low, benefits are paid forward to the students, and they have to pay a fee lower than they would have to pay for physical classes. Online lectures are mostly recorded, so students can revise the content at any point, even after completing the course. The content standard is regularly maintained by continuously evaluating, revising, and updating the content. Besides learning new skills, students gain a broader perspective of the world as they can connect with other like-minded students worldwide.
Currently, the various benefits of online learning and the extended availability of high-speed internet across the world have caused a surge in students pursuing Online degree and certificate programs by A-State from the comfort of their homes. It is estimated that the trend of taking online classes will continue to increase for the foreseeable future.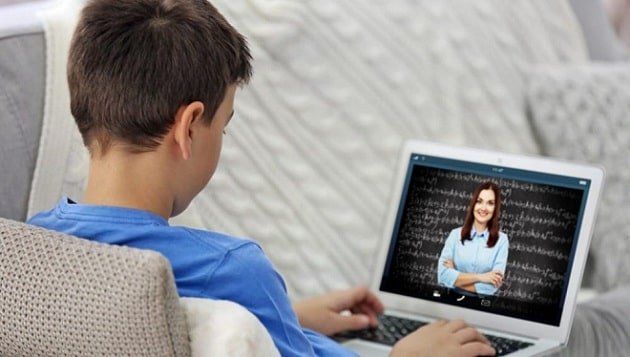 Certain unique obstacles also come with the territory of online learning for students. Online classes require students to be independent, active, responsible and focused during the lectures. To overcome these challenges and maximize learning from online classes, here are some tips to help you out.
1. Deal with online classes through physical classes mindset
Video conferencing software applications have made the task of taking online classes very easy, but still, most of the lectures are conducted through asynchronous learning. The lecturer uploads lectures, assignments, and quizzes. Students must complete the assignments and take the quiz at consistent deadlines, but there is no constant real-time interaction with the lecturer. So, students can forget they are taking a class and fall behind in their assigned work. The only way to complete an online course is through dedication, self-discipline, and following a schedule. Reserve a slot in your daily schedule for online classes and treat them seriously as physical classes. Maintain a routine as you would for a physical class. At the start, it will be difficult, but with each session, it will become part of your daily life.
2. Take notes
Most online students believe that keeping notes is dispensable because they do not need to note down information for later use. Taking notes is not only about archiving the information; it is also important as it clarifies the concepts discussed in the lecture and creates engagement with the material. Taking notes keeps you actively engaged and increases retention. After the lecture, review the notes and prepare a summary in your own words; this will help you absorb and internalize the knowledge. These notes will help when you need to revise a concept quickly.
3. Participate continuously in online sessions
Participating in the online session helps more than revisiting the reading material. Continuously participate, make the online classes interactive, and take advantage of the group discussions to engage with fellow students. Respond to other students' queries if you have the answer and create a sense of camaraderie. So, when you are in need, you can ask them for help. During the discussion, try to be polite and open to another point of view. Exchanging contact information during these sessions can help you develop a learning network with students worldwide that will stay beyond the course.
4. Reserve a study space
To focus on your study, dedicate a space to study online with zero distractions, a suitable lighting fixture, and a comfortable chair. Keep supplies like coffee, water, or snack at hand to avoid getting up and causing interruptions while taking classes. In addition, choose the time of day or night that works best for you.
5. Check the course's technical requirements
When studying online, you are responsible for the learning environment as well. A simple laptop is enough to fulfill most courses' requirements. However, in courses involving computer programming, or software development, you have to update the hardware or install software respectively. Only sign up for the online courses whose technical requirements you can fulfill. Otherwise, taking classes where you don't have the required technical equipment will cause you to fall behind in class.
6. Get a stable internet connection
Having a stable internet connection is very important. Unreliable internet will create interruptions and will result in lost time and resources. If you face occasional outages, find a public space with good internet connections where you can study without disruptions. You can achieve reliable internet at home using different modems or cell phone signal booster devices if your budget allows. If you have a desktop setup connected through a wire to a modem, use that instead of relying on a laptop with a wireless connection.
7. Ask lecturer assistance
If you are facing difficulty understanding the lectures or cannot solve assignments. Contact the instructor immediately and discuss your problems. Read the assigned material thoroughly. Otherwise, you will fall behind. However, if the lecturer's help is insufficient, look for additional resources available online for free on Coursera, Khan Academy, or YouTube educational videos.
8. Check your email daily
It is very important when taking online classes to regularly check your email and messages from the instructor so that you don't miss out on any changes in assignments, deadlines approaching for assignments, updates in learning resources, or announcements. Make sure to add a time in your schedule to check emails and messages daily.
9. Look after yourself
Finally, keep yourself motivated through difficulties faced during your student life by reminding yourself of the goal you are trying to achieve.
Health can affect academic performance. So, take care of your health through exercise and an adequate diet. Get sufficient rest, and unwind by spending time with
loved ones.
Reward yourself by celebrating if you achieve a certain goal or secure a good grade. Don't only focus on your studies, or you will get exhausted. Celebrate achievements and milestones with your friends and family.
Conclusion:
Enrolling in online classes will help you achieve your career goal, whether moving up the corporate ladder or securing your first/new job through earning a degree or learning a new skill. Online classes, alongside various benefits, present some unique challenges; to overcome these challenges, it is important to be open to new learning, be adaptive, set goals and limits, and work hard. If you feel annoyed or frustrated when facing these challenges, remember why you took the course and how harnessing this opportunity will benefit you in reaching your long-term goals.